Upbringing
Jason Eicholtz was born in Fort Wayne, IN in 1979, and has lived there most of his life. Jason has a curious mind, and got his first electronics project kit when he was five years old.
At age eight, he got his first computer, and shortly thereafter began to learn to program. By the time he was twelve, he had shareware (licensable software) distributed in the United States and Europe, documentation written for it, and paying customers. This was all long before the Internet was a daily part of life.
At age nine he spent the summer in Arizona with his grandparents. During this time he picked up his love of the outdoors, with his first backpacking trip into the Superstition Mountains.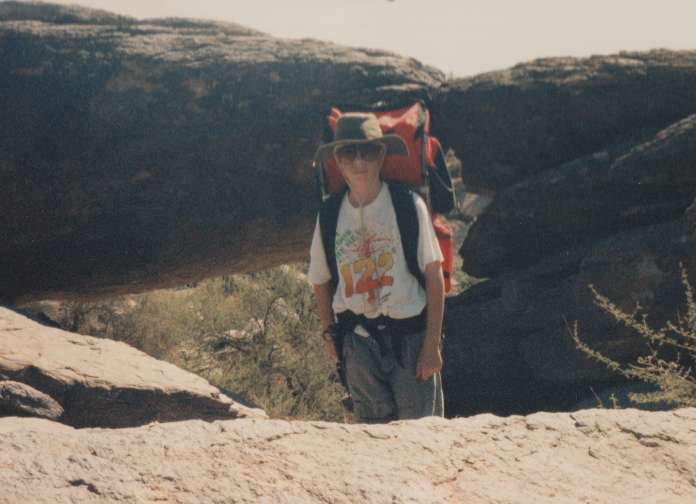 Professional Life
Jason is a veteran Information Technology professional, with over 20 years of experience, seven of those as a VP with a heavy focus on information security and efficiency.
16 of those years were spent in Healthcare IT, which is a heavily regulated and rule-driven environment (lots of government red-tape there that needs cut, but this is supposed to be a biography).
Entrepreneurial Life
As alluded to with intercontinental software distribution when he was twelve, being self driven is in Jason's nature. He started and manages two small businesses in Northeastern Indiana: Eicholtz Photography LLC, and Vertical Scale Media. He also does consulting work in the IT sector for businesses that need assistance with security, efficiency, and process improvement.
Extracurriculars
Jason's main passion is connecting parents and children together in outdoor activities. He feels strongly that participatory activities with parents build much better bonds than spectator sports.
He is blessed to have a daughter who is his adventure buddy, partaking in backpacking, rock climbing, skiing, and even ice climbing trips. He started a blog and YouTube channel to hopefully inspire other parents to head outside with their kids.
Aside from outdoor pursuits, Jason holds an Amateur Extra license from the FCC. He was an active member of the Noble County C.E.R.T. team, and has previously served on the board for the Whitley County Amateur Radio Club as both a VP and as a director for several years.